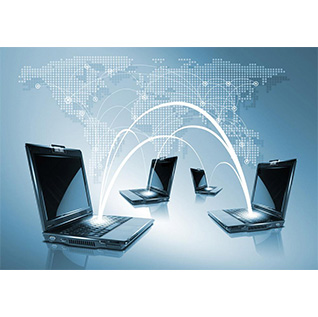 Chinese Credit Investigation Industry Management Regulation was issued and implemented in 2013, and Wansun Credit (Guangzhou) Co., Ltd. (called Wansun Credit for short) was established. In April 2015, Wansun Credit has successfully passed the examination of the People's Bank of China and obtained Enterprise Credit Business certificate of People's Republic of China. Wansun Credit is the wholly domestic-funded third enterprise with business credit investigation qualification in South China, accepting supervision from the People's Bank of China, Wansun Credit offers legal and compliant enterprise credit information service to customers.
At the beginning of establishment, Wansun Credit has taken full advantage of venture investment fund of Boquan He (Mr.), the founder of Robust, brought together all kinds of experts in domestic credit investigation industry, developed leading and professional data storage and inquiry system in its line. Taking Hong Kong as the breakthrough, Wansun Credit has fast opened the markets in South China, East China and North China, and accumulated a large number of well-known enterprise customers in short period. The market share has been rapidly improved.
Wansun Credit provides customers with various services like credit investigation, compliance investigation, field certification, data products, customized products, overseas reports etc. Wansun Credit strives to supply one-stop service covering all countries and regions worldwide.
There is an old China saying is creditability is the beginning and ending of all, the foundation of the Country and the basis of people's behaving and we adhering to the concepts. Wansun Credit is devoted itself to gathering a variety of information, exploiting various clues and analyzing all kinds of risks to help customers make right, rational and scientific business decisions and avoid all kinds of false, fraudulent and inaccurate transaction risk.